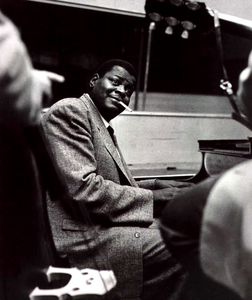 Explication de Peterson pour ce morceau (écrit en 1962 pour l'album The Night Train), qui réunit l'esprit d'un negro spirituals à celui d'une marche pour les droits civiques :
"I tried, to the best of my ability, to recall the various church renderings of numerous Negro spirituals that I grew up with, and within this form I attempted to construct the melodic and harmonic first chorus of what was to become the "Hymn to Freedom." The melodic and harmonic line is total simplicity within itself, and to my thinking, personifies a form of Negro spiritual that might be sung in almost any of the black churches of America. After I finished the first chorus, I looked up at Ray and Ed and nodded for them to join me on the tune. They did so, with Ray taking a two-beat approach to the bass line, and Ed joined in softly with his brushes. During the improvised solo passages that followed, I glanced up at the control room glass, and could see Norman with his eyes closed and his head buried in his hands. As the blues spiritual deepened, we all seemed to react with exactly the same impetus. When it was over, Norman came into the studio smiling and said something about, "That's the way you guys should have played this whole session." Realizing that the material was original, he asked me what the title should be and I decided, due to the predominance of Martin Luther King, Jr. at the time, and the intense focus on the Civil Rights Movement taking place, that it should be called "The Hymn to Freedom.""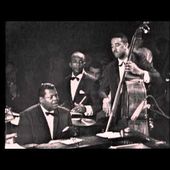 Oscar Peterson - Hymn To Freedom
Live in Denmark,1964. Oscar Peterson on Piano Ray Brown on Bass Ed Thigpen on Drums
Oscar Peterson : Musical Moments : The True Origin of the "Hymn to Freedom"
The True Origin of the "Hymn to Freedom" In my early recording days with Clef Records (owned and operated at that time by Norman Granz), I from time to time would discuss intended recording sessions
http://www.oscarpeterson.com/musicalmoments/detail.aspx?nid=668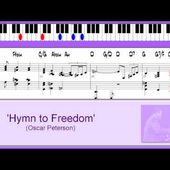 'Hymn To Freedom' - (Oscar Peterson) - jazz/gospel piano lesson
'Hymn To Freedom' - (Oscar Peterson) - jazz/gospel piano lesson. I have since found that there is a transcription of one of Oscar's versions. Those who are looking for a fairly simple one to play ...
Pour être informé des derniers articles, inscrivez vous :